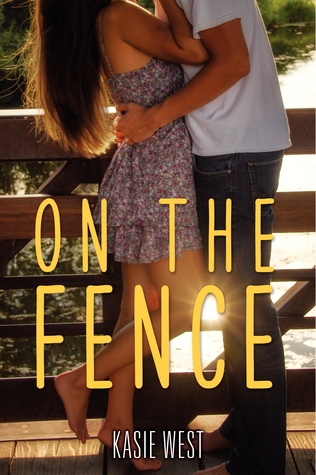 Publication Date: July 1, 2014
Publisher: Harper Teen
Synopsis:
It's no surprise that sixteen year-old Charlotte "Charlie" Reynolds is a tomboy. She's been competing against her three older brothers and neighbor, Braden, in every physical competition they can come up with her entire life. Her single father hasn't been much help in all things girly either. Charlie knows nothing about clothes or makeup. She's completely fine with that until one too many speeding tickets forces her to get a job at a boutique.
Working at the boutique opens up a whole new feminine world to Charlie. Not only is she learning about fashion, she's making female friends. Charlie even meets a boy that's interested in her and not just competing against her.
But Charlie isn't completely comfortable with the changes she's making and finds herself hiding her new found femininity from those closest to her. When hiding becomes too much for her, Charlie finds herself confiding in Braden. Their late-night talks have Charlie wondering if she wants more than friendship with Braden.
My rating: 5 out of 5 stars
I absolutely loved On the Fence. It had me laughing from the very beginning. Charlie and her brothers were hilarious. It was so much fun to read their competitions with each other. It was also easy for me to identify with Charlie. I may not have been quite the tomboy she was, but I've never been big on wearing makeup. I can remember wearing it for the first time and looking into the mirror. I'm pretty sure I felt just as awkward as Charlie!
Kasie West has quickly become one of my favorite YA contemporary romance authors. I honestly couldn't put this book down. It was cute and funny. I would recommend it to anyone looking for a nice, fun read to brighten their day. You won't stop smiling the entire time you read it. It's also very appropriate for any age reader. There's no sex or even talk about it in this one.