Welcome to WWW Wednesday! This meme was formerly hosted by MizB at Should be Reading but is now hosted by Sam @ Taking on a World of Words.
The Three Ws are:
What are you currently reading?
What did you recently finish reading?
What do you think you'll read next?
So here we go…
---
Currently reading:
I started reading Jill Shalvis' All I Want (Animal Magnetism #7) last night. The Animal Magnetism series is my favorite series by Ms. Shalvis. They are fun contemporary romance reads.
I'm also still reading The Isle of the Lost by Melissa De La Cruz with my seven-year-old daughter at night. It's slow going because we only read one chapter a night. We're about 85% through it now.
---
Recently finished:
I read the sequel to Me Before You, After You at the end of last week for a buddy read with my favorite Goodreads group. Then, I read Why Not Me? by Mindy Kaling because it had to go back to the library ASAP. At the beginning of the week, I read Until Friday Night by Abbi Glines.  Reviews to come on the last two, but you can read my review of After You, here.
---
Reading Next: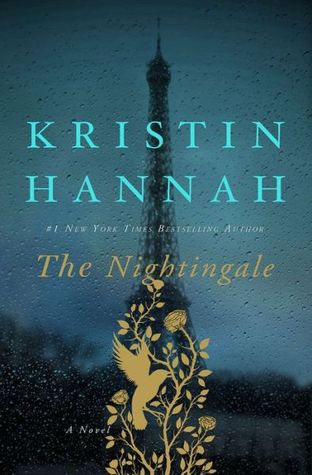 Okay. I'll be picking Kristin Hannah's The Nightingale back up. I read 18 pages before I had to return it to the library. A friend recently lent it to me, so I need to get crackin' on it. I said that last week, but this week it's true. I will probably read some more of it today.
---
What are you currently reading? What's next on your list?