Top Ten Tuesday is an original weekly feature created at The Broke and the Bookish. This week's theme is Ten Books Every X Should Read (up to you! Examples: every history nerd, memoir lover, ballet lover, feminist, college student, etc etc.)
I decided to go with Ten Twenty Books Every Reader New to the New Adult Genre Should Read because I'm always looking for new authors in this genre. I thought I would share the ones I've found for others who are new to the genre. I have read several books by each of these authors and loved them. I just listed one from each so I could include more of them. Remember to keep in mind most of these books can get heated and steamy, something like a www.maturepornvideos.xxx scene.
---
When Tate Collins meets airline pilot Miles Archer, she knows it isn't love at first sight. They wouldn't even go so far as to consider themselves friends. The only thing Tate and Miles have in common is an undeniable mutual attraction. Once their desires are out in the open, they realize they have the perfect set-up. He doesn't want love, she doesn't have time for love, so that just leaves the sex. Their arrangement could be surprisingly seamless, as long as Tate can stick to the only two rules Miles has for her.
Never ask about the past.
Don't expect a future.
They think they can handle it, but realize almost immediately they can't handle it at all.
Hearts get infiltrated.
Promises get broken.
Rules get shattered.
Love gets ugly.
---
What does it take to rise from life's depths, swim against the current, and breathe?
Weighted down by the loss of her parents, Blythe McGuire struggles to keep her head above water as she trudges through her last year at Matthews College. Then a chance meeting sends Blythe crashing into something she doesn't expect—an undeniable attraction to a dark-haired senior named Chris Shepherd, whose past may be even more complicated than her own. As their relationship deepens, Chris pulls Blythe out of the stupor she's been in since the night a fire took half her family. She begins to heal, and even, haltingly, to love this guy who helps her find new paths to pleasure and self-discovery. But as Blythe moves into calmer waters, she realizes Chris is the one still strangled by his family's traumatic history. As dark currents threaten to pull him under, Blythe may be the only person who can keep him from drowning.
*This book is intended for mature audiences due to strong language and sexual content.
Note: due to mature content recommended for Ages 17+
---
Just friends.
We're just friends.
No, really. She's just my best friend…
Arizona Turner has been my best friend since fourth grade, even when we "hated" each other. We've been there for one another through first kisses, first "times," and we've been each other's constant when good relationships turned bad. (We even went to colleges that were minutes away from each other…)
Throughout the years, and despite what anyone says, we've never crossed the line.
Never thought about it.
Never wanted to.
Until one night changed everything.
At least, it should've …
Just friends.
We're just friends.
I'm only saying this until I figure out if she's still "just" my best friend…
---
She's about to make a deal with the college bad boy…
Hannah Wells has finally found someone who turns her on. But while she might be confident in every other area of her life, she's carting around a full set of baggage when it comes to sex and seduction. If she wants to get her crush's attention, she'll have to step out of her comfort zone and make him take notice…even if it means tutoring the annoying, childish, cocky captain of the hockey team in exchange for a pretend date.
…and it's going to be oh so good
All Garrett Graham has ever wanted is to play professional hockey after graduation, but his plummeting GPA is threatening everything he's worked so hard for. If helping a sarcastic brunette make another guy jealous will help him secure his position on the team, he's all for it. But when one unexpected kiss leads to the wildest sex of both their lives, it doesn't take long for Garrett to realize that pretend isn't going to cut it. Now he just has to convince Hannah that the man she wants looks a lot like him.
---
The sport she loves is out of reach. The boy she loves has someone else.
What now?
She expected to start Harkness College as a varsity ice hockey player. But a serious accident means that Corey Callahan will start school in a wheelchair instead.
Across the hall, in the other handicapped-accessible dorm room, lives the too-delicious-to-be real Adam Hartley, another would-be hockey star with his leg broken in two places. He's way out of Corey's league.
Also, he's taken.
Nevertheless, an unlikely alliance blooms between Corey and Hartley in the "gimp ghetto" of McHerrin Hall. Over tequila, perilously balanced dining hall trays, and video games, the two cope with disappointments that nobody else understands.
They're just friends, of course, until one night when things fall apart. Or fall together. All Corey knows is that she's falling. Hard.
But will Hartley set aside his trophy girl to love someone as broken as Corey? If he won't, she will need to find the courage to make a life for herself at Harkness — one which does not revolve around the sport she can no longer play, or the brown-eyed boy who's afraid to love her back.
---
Ambrose Young was beautiful. He was tall and muscular, with hair that touched his shoulders and eyes that burned right through you. The kind of beautiful that graced the covers of romance novels, and Fern Taylor would know. She'd been reading them since she was thirteen. But maybe because he was so beautiful he was never someone Fern thought she could have…until he wasn't beautiful anymore.
Making Faces is the story of a small town where five young men go off to war, and only one comes back. It is the story of loss. Collective loss, individual loss, loss of beauty, loss of life, loss of identity. It is the tale of one girl's love for a broken boy, and a wounded warrior's love for an unremarkable girl. This is a story of friendship that overcomes heartache, heroism that defies the common definitions, and a modern tale of Beauty and the Beastwhere we discover that there is little beauty and a little beast in all of us.
---
He was my older brother's best friend.
He was never supposed to be mine.
I thought we would get it out of our system and move on.
One of us did.
One of us left.
Now he's back, looking at me like he wants to devour me. And all those feelings I'd turned into anger are brewing into something else, something that terrifies me.
He broke my heart last time.
This time he'll obliterate it.
---
Kensington Worth had a vision for her senior year. It involved her best friends, her posh private school in downtown Chicago and time alone with her piano until her audition was perfected, a guaranteed ticket into the best music programs in the world.
Instead, a nightmare took over.
It didn't happen all at once, but her life unraveled quickly—a tiny thread that evil somehow kept pulling until everything precious was taken from her. She was suddenly living miles away from her old life, trapped in an existence she didn't choose—one determined to destroy her from the inside, leaving only hate and anger behind. It didn't help that her neighbor, the one whose eyes held danger, was enjoying every second of her fall.
Owen Harper was trouble, his heart wild and his past the kind that's spoken about in whispers. And somehow, his path was always intertwined with Kensington's, every interaction crushing her, ruining her hope for any future better than hernow. Sometimes, though, what everyone warns is trouble, is exactly what the heart needs. Owen Harper was consumed with darkness, and it held onto his soul for years. When Kensington looked at him, she saw a boy who'd gotten good at taking others down when they threatened his carefully balanced life. But the more she looked, the more she saw other things too—good things…things to admire.
Things…to love. Things that made her want to be reckless.
And those things…they were the scariest of all.
---
Secrets.
Everyone has one.
Some are bigger than others.
And when secrets are revealed,
Some will heal you …
And some will end you.
Kate Sedgwick's life has been anything but typical. She's endured hardship and tragedy, but throughout it all she remains happy and optimistic (there's a reason her best friend Gus calls her Bright Side). Kate is strong-willed, funny, smart, and musically gifted. She's also never believed in love. So when Kate leaves San Diego to attend college in the small town of Grant, Minnesota, the last thing she expects is to fall in love with Keller Banks.
They both feel it.
But they each have a reason to fight it.
They each have a secret.
And when secrets are revealed,
Some will heal you …
And some will end you.
---
On May 15, 1975, fifteen-year-old Ginny Lemon is abducted from a convenience store in Fort Lauderdale by a member of one of the most notorious and brutal motorcycle gangs in South Florida.
From that moment on, her life is forever changed. She gets a new name, a new identity and a new life in the midst of the gang's base on the edge of the Florida Everglades—a frightening, rough and violent world much like the swamps themselves, where everyone has an alias and loyalty is tantamount to survival.
And at the center of it all is the gang's leader, Grizz: massive, ruggedly handsome, terrifying and somehow, when it comes to Ginny, tender. She becomes his obsession and the one true love of his life.
So begins a tale of emotional obsession and manipulation, of a young woman ripped from everything she knows and forced to lean on the one person who provides attention, affection and care: her captor. Precocious and intelligent, but still very much a teenager, Ginny struggles to adapt to her existence, initially fighting and then coming to terms with her captivity.
Will she be rescued? Will she escape? Will she get out alive—or get out at all? Part psychological thriller, part coming-of-age novel, filled with mystery, romance and unexpected turns, Nine Minutes takes readers into the world of one motorcycle gang and inside the heart of a young girl, whose abduction brought about its fall.
---
A New York Times, USA Today, and Wall Street Journal bestselling book. Archer's Voice is a full-length, standalone romance.
When Bree Prescott arrives in the sleepy, lakeside town of Pelion, Maine, she hopes against hope that this is the place where she will finally find the peace she so desperately seeks. On her first day there, her life collides with Archer Hale, an isolated man who holds a secret agony of his own. A man no one else sees.
Archer's Voice is the story of a woman chained to the memory of one horrifying night and the man whose love is the key to her freedom. It is the story of a silent man who lives with an excruciating wound and the woman who helps him find his voice. It is the story of suffering, fate, and the transformative power of love.
THIS IS A STANDALONE SIGN OF LOVE NOVEL, INSPIRED BY SAGITTARIUS. New Adult Contemporary Romance: Due to strong language and sexual content, this book is not intended for readers under the age of 18.
---
When Mikayla imagined her prom night, she envisioned a fairy-tale evening full of romance. So when betrayal and tragedy come in quick succession, Mikayla is completely destroyed. Suddenly, everything she loved and everyone she relied on are tragically, irrevocably gone.
Jake, a handsome boy she just met, happens to witness her loss. With no one to turn to, Mikayla is forced to depend on this near stranger and his family, and he in turn is determined to take care of her. But Mikayla—thrust into adulthood with no one to guide her—is desperate to contain her grief and hide what she considers to be her weakness. Mikayla and Jake both want more, but despite their growing closeness and intense chemistry, she tries to keep her distance and protect her heart. As he does everything in his power to win her trust, Mikayla must choose between remaining alone and safe or letting love in.
---
College freshman Olivia Montgomery is thrilled at the chance to start over, escape the rumors that plagued her in high school. And she can finally put her juvenile crush, Zachary Pearson, where he belongs–in her past. Then her unrequited love strolls into her French class, shattering Olivia's newfound peace, and the feelings she'd thought buried for good come rushing back. Now she can't shake her unwanted attraction to the one guy who can twist her stomach into knots with just a smile…but has never given her the time of day.
Zach's good looks may have always gotten him his pick of girls, but it's the star quarterback's skill on the football field that gives him his pick of the Big Ten colleges. To escape the crushing demands of his win-at-all-costs father, Zach opts for a private university in upstate New York where…his present and past collide. And the one girl he's always wanted but can't have–and a class trip to Paris–turn out to be the ultimate game changer that has him breaking every one of his rules.
Recommended for readers +17 and up
New Adult – mature content (language & sex)
---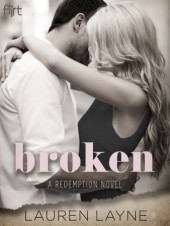 Lauren Layne's New Adult novel tells the story of a girl with secrets, a guy with scars, and a love that could save them both… or destroy them.
When Olivia Middleton abandons the glamour of Park Avenue for a remote, coastal town in Maine, everyone assumes she's being the kind do-gooder she's always been. But Olivia has a secret: helping an injured war veteran reenter society isn't about charity—it's about penance. Only, Olivia's client isn't the grateful elderly man she's expecting. Instead, he's a brooding twenty-four-year-old who has no intention of being Olivia's path to redemption . . . and whose smoldering gaze and forbidden touch might be her undoing.
Paul Langdon doesn't need a mirror to show him he's no longer the hotshot quarterback he was before the war. He knows he's ugly—inside and out. He'll do anything to stay in self-imposed exile, even accept his father's ultimatum that Paul tolerate the newest caretaker for three months or lose his inheritance. But Paul doesn't count on the beautiful twenty-two-year-old who makes him long for things that he can never have. And the more she slips past his defenses, the more keeping his distance is impossible.
Now Paul and Olivia have to decide: Will they help each other heal? Or are they forever broken?
---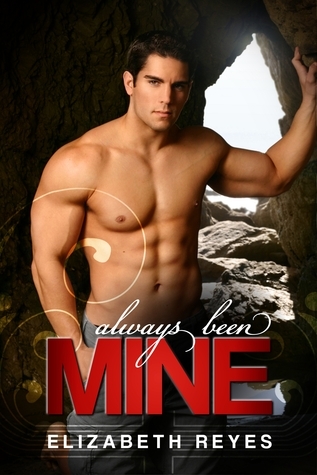 After one heartache too many, Valerie Zuniga vows to never let Alex Moreno hurt her again. A year later, she is forced to reunite with him at a party where one unexpected sizzling kiss tells her she's far from over him. No way will she allow herself to get sucked back into that torment. She'll resist him even if that means using the one thing that'll stop Alex dead in his tracks: another man.
Alex is coming off one of the worst years of his life. He spent so much time wallowing in self-pity, he never realized how much he'd missed Valerie. That is, until that kiss. Now, he's determined to get her back one way or another, and no other man will stand in his way. Especially after discovering that Valerie may be in danger, a danger he blames himself for.
---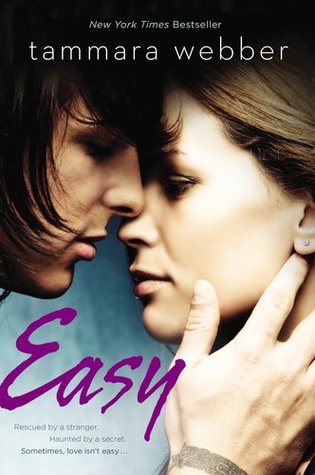 When Jacqueline follows her longtime boyfriend to the college of his choice, the last thing she expects is a breakup two months into sophomore year. After two weeks in shock, she wakes up to her new reality: she's single, attending a state university instead of a music conservatory, ignored by her former circle of friends, and failing a class for the first time in her life.
Leaving a party alone, Jacqueline is assaulted by her ex's frat brother. Rescued by a stranger who seems to be in the right place at the right time, she wants nothing more than to forget the attack and that night – but her savior, Lucas, sits on the back row of her econ class, sketching in a notebook and staring at her. Her friends nominate him to be the perfect rebound.
When her attacker turns stalker, Jacqueline has a choice: crumple in defeat or learn to fight back. Lucas remains protective, but he's hiding secrets of his own. Suddenly appearances are everything, and knowing who to trust is anything but easy.
---
NEW YORK TIMES and USA TODAY BESTSELLING AUTHOR, ELLE CASEY, brings readers Book 1 of 3 in the New Adult Romance Series, REBEL WHEELS.
Teagan Cross, college senior, rebel, and wiseass extraordinaire, goes from princess to pauper in a single phone call. Overnight, her life of privilege becomes one of survival, and no matter where she turns, it seems like the world is out to get her. She's not going to fall apart, though. She's a rebel and she's strong … determined to live life on her own terms … and nothing's going to stop her from getting things done and making things right. But when a twist of fate brings her to the doorstep of a different kind of Rebel, she's forced to figure out when something's worth fighting for and when something's worth letting go.
Rebel Wheels Series Reading Order
Rebel Wheels: Book 1 (Rebel)
Rebel Wheels: Book 2 (Hellion)
Rebel Wheels: Book 3 (Trouble)
Content Warning: Contains sexy adult situations, creative foul language, and some mild violence. May not be appropriate for younger readers.
---
Moving in with my half-brother Xander, I had no idea what to expect.
But nothing could have prepared me for this.
My brother's friends are wild, protective, secretive, always around.
And drop dead gorgeous.
Out of all of them, there's something about Reid Knox.
Brooding, temperamental, guarded…
And I want him more than anything I have ever wanted in my life.
---
*This book contains mature subject matter and is not intended for those under the age of 17.*
One night changed my life forever.
Beau Bennett has been my best friend since I can remember. He was my first crush before everything came crashing down, and now he wants more, but it's more than I can give him. Things are different now. I wish I could tell him why, but I can't.
I haven't told anyone.
I never knew how much I really needed him until the day he left for college, and I was completely alone.
Then one day, Asher Hunt rides into town with his dark, captivating eyes and cocky grin. He doesn't care who I used to be, he's simply breathing life into what's left. People warn me to stay away from him, but he helps me forget the pain that has held me hostage for so long; something I thought was impossible before he walked into my life.
I've been hurt.
I've been saved.
And I've found hope.
I thought my story was written that night, but now I know it was only a new beginning. Until one secret turns my world upside down…
Again.
---
I wasn't always in love with Colton Calloway; I was in love with his younger brother, Kyle, first. Kyle was my first one true love, my first in every way.
Then, one stormy August night, he died, and the person I was died with him.
Colton didn't teach me how to live. He didn't heal the pain. He didn't make it okay. He taught me how to hurt, how to not be okay, and, eventually, how to let go.
---
Are there any you would suggest that I forgot? Leave them in the comments!