Welcome to WWW Wednesday! This meme was formerly hosted by MizB at Should be Reading but is now hosted by Sam @ Taking on a World of Words.
The Three W's are:
What are you currently reading?
What did you recently finish reading?
What do you think you'll read next?
So here we go…
---
Currently reading: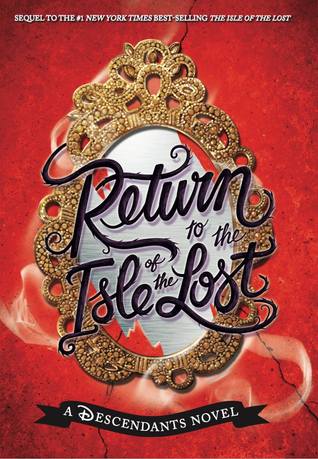 My daughter and I have been making steady progress through Return to the Isle of the Lost. I'm hoping we can finish it by the end of the month.
I'm also reading an ARC of Stroked Hard (Stroked, #3). 
---
Recently finished:
This past week was filled completely with romance novels. They were all contemporary but spanned YA, NA, Adult and Erotica. I read:
Under the Lights (The Field Party, #2)
Aced (Blocked, #2)
Keepsake (True North, #3)
Dangerous in a Kilt (Hot Scots, #1)
Click on the book titles to read the reviews that I have already posted.
---
Reading Next:
Next up is Furious Rush. I won it on Goodreads and I'm hoping I'll like it. The only book I've attempted to read by S.C. Stephens was Thoughtful (Thouhtless, #1.5) and I DNF'd it. Thankfully, my reason wasn't the writing, so I have high hopes for this one!