Welcome to WWW Wednesday! This meme was formerly hosted by MizB at Should be Reading but is now hosted by Sam @ Taking on a World of Words.
The Three W's are:
What are you currently reading?
What did you recently finish reading?
What do you think you'll read next?
So here we go…
---
Currently reading:
I took a break from all of the NetGalley ARCs I've been trying to get off my list to read a new release. I'm absolutely loving Dr. OB (St. Luke's Docuseries, #1). If you're a fan of Max Monroe's Bad Boy Billionaires series, you need to read this one. There are some characters that make appearances you won't want to miss. This book is about Georgie's brother.
---
Recently finished:
This week was a hodge podge of different genres for me. I've continued working on reading both physical and NetGalley ARCs. Here's what I read:

The Butterfly Project
We are Never Meeting in Real Life.
Aftercare Instructions
Saint Death
Hot Shot (Last Shot, #2)
Hard Stick (Breakaway, #1)
Click on the book titles to read the reviews that I have already posted.
---
Reading Next: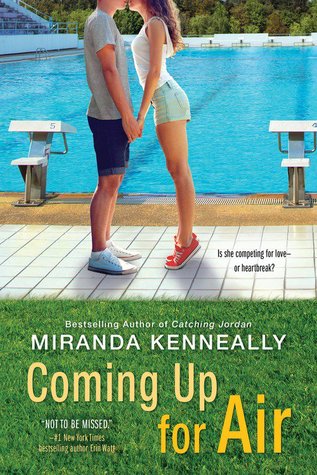 Getting back to reading NetGalley ARCs, I'm going to read Coming Up for Air next.