Hi! Today, I have a really fun tag for you: Chocolate Book Tag. Because who doesn't like chocolate? I was tagged by the lovely Cristina @ My Tiny Obsessions. Check out her post here.
Let's get right to it so that I can run off and get some chocolate!
---
Dark Chocolate: A book with a dark theme/content
I was going to use Nine Minutes, but I always use it. So I'm changing things up and going with its new spin-off, The Iron Tiara. If you like dark romances, you can't miss this entire series. SO. GOOD.
White Chocolate: A light-hearted/humorous read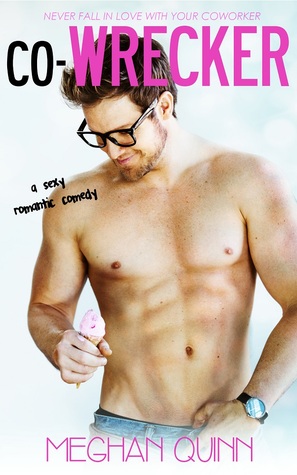 Honestly, I could have put any of Meghan Quinn's books on here. I have no idea where she comes up with the stuff she does, but I love it!
Milk Chocolate: A book with a lot of hype that you are dying to read
It's CoHo, so of course it's got a ton of hype following it. I've heard the hype is real, though, and I can't wait for this book to be released.
A Wafer-Free KitKat: A book that surprised you lately
I had never read a book by Staci Hart before, so I had no idea what to think. Bad Penny surprised me by how funny it was. I loved it!
Chocolate With a Caramel Centre: A book that makes you feel gooey on the inside
Dear Aaron was an adorable slow burn romance. I could not get enough of it. It made my insides so very happy!
Snickers: A book you are going nuts about
I love Tarryn Fisher's dark side, but her light side is surprisingly refreshing. Don't get me wrong, this book isn't without its edges. It was just so different and I loved it.
Hot Chocolate with Whipped Cream and Marshmallows: A comfort read that you turn to again and again
I rarely re-read, but I think I would re-read this book if I needed comfort. It's so much fun.
Box of Chocolates: A series that has something for everyone
I don't know if I've read a series that has something for everyone, but I would recommend Ginger Scott as an author who has a book for almost everyone. Most of her books are new adult contemporary romances, but she does have some YA. They include a variety of situations, people and social issues. There's even a super hero or two thrown in.
---
I Tag:
Ari @ The Daydreaming Bookworm
Ashley @ What's She Reading?
Stephanie @ Stephanie's Book Reviews
Susan @ Susan Loves Books