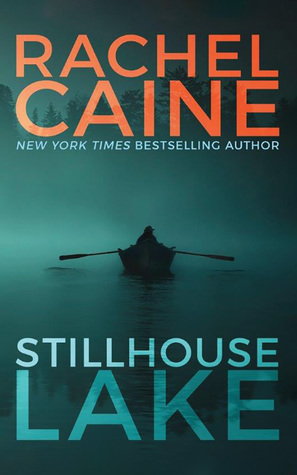 Stillhouse Lake
Series: Gwen Proctor, #1
Author: Rachel Caine
Publication Date: July 1, 2017
Publisher: Thomas & Mercer
Genre: Thriller, Mystery
Rating: ★ ★ ★ ★ ½
Synopsis:
Gina Royal is the definition of average—a shy Midwestern housewife with a happy marriage and two adorable children. But when a car accident reveals her husband's secret life as a serial killer, she must remake herself as Gwen Proctor—the ultimate warrior mom.

With her ex now in prison, Gwen has finally found refuge in a new home on remote Stillhouse Lake. Though still the target of stalkers and Internet trolls who think she had something to do with her husband's crimes, Gwen dares to think her kids can finally grow up in peace.

But just when she's starting to feel at ease in her new identity, a body turns up in the lake—and threatening letters start arriving from an all-too-familiar address. Gwen Proctor must keep friends close and enemies at bay to avoid being exposed—or watch her kids fall victim to a killer who takes pleasure in tormenting her. One thing is certain: she's learned how to fight evil. And she'll never stop.
---
When I heard Rachel Caine was releasing a thriller, I was excited. I read her YA Morganville Vampire series years ago, and I really enjoyed her writing style. I was interested to see how that writing style would transfer to an adult thriller.
Stillhouse Lake was an addicting read. Everything about the story held my attention. It was fast paced and constantly changing directions. I loved the depth of the characters and the fact that everyone was hiding something. It made it fun guessing who the bad person was. (I guessed correctly!) It also had a great cliffhanger. I wish the next book was available!!!
I'm not going to go into the plot or characters in this review because I would hate to give anything away. If you like a great thriller, I highly recommend Stillhouse Lake. It was such a fun ride.