Welcome to WWW Wednesday!
WWW Wednesday is a meme hosted by Sam @ Taking on a World of Words. The purpose is to share what I've reading lately. The three W's stand for:
What did you recently finish reading?
What are you currently reading?
What do you think you'll read next?
---
Recently Read
December is going to be a month where I try to read books on my TBR backlist. This week I read The Virgin Romance Novelist Chronicles, Between the Lnes (Between the Lines, #1), Where You Are (Between the Lines, #2), and Good for You (Between the Lines, #3)
I also finished listening to This Will Only Hurt a Little.
Currently ReadIng
I am finishing up Here Without You (Between the Lines, #4), the last book in the series.
I am also listening to The 15 Invaluable Laws of Growth. People. This book. I didn't know how much I needed this book. If you feel like you're in a rut or need insight into how to start making changes, this book is for you. I'm not even done with it and I have a stack of Post-It notes of things I want to remember. I might just have to buy a hard copy of this book.
Reading Next
I need to get back to reading Beartown. It's pretty character driven and slow to get into, but I think I'm going to like it once I get past all the introductions.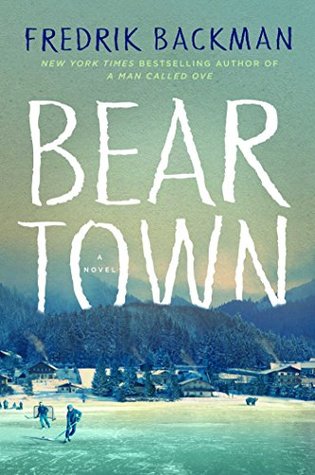 What are you reading? Make sure to leave me your link below so I can check out your post. 🙂