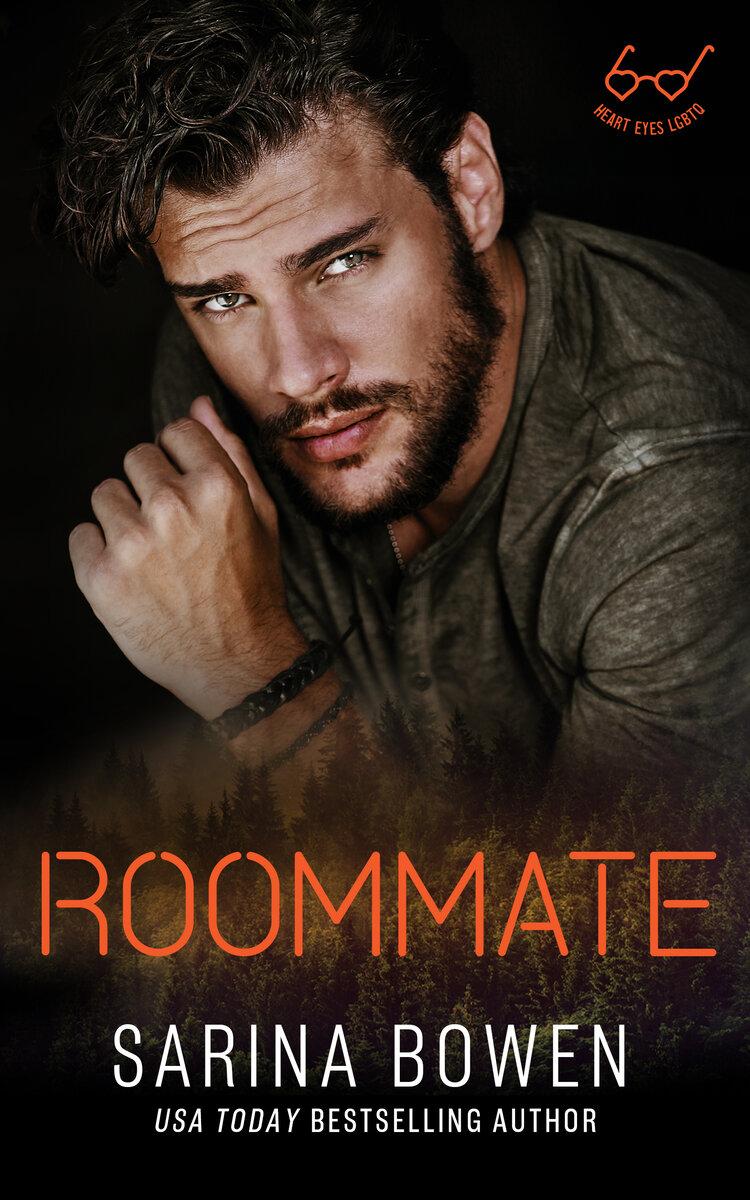 Roommate
Author: Sarina Bowen
Publication Date: January 12, 2020
Publisher: Tuxbury Publishing LLC
Genre: New Adult, Contemporary Romance, LGBTQ+
Note: This review is for an ARC and is my unbiased opinion.
Rating: ★ ★ ★ ★
Synopsis:
Wanted: One roommate to share a 3-bedroom house, split the rent, and ideally not be the guy I can't stop thinking about.
I'm a man with too many secrets, so the last thing I need is a new roommate with a sexy smile and blue eyes that see right through me. Eight years ago, Roderick left town after high school. We're not friends. I owe him nothing. But back then, I let one of my secrets slip, and he's the only one who noticed.
Part of me knows I should run far, far away. But the other part wants him to come upstairs and spend the night. But if I let him in, I could lose everything.
Seeking: A room to rent in town. I'm tidy, have no pets, and I will feed you homemade bread.
I should probably add: Gay AF, and has no filter. It's no wonder my new landlord is so wary of me.
A smarter man would ignore those hot glances from Kieran Shipley. The broody lumberjack wants more from me than another homemade pretzel, but if I push my luck, I'll end up back on the street.
Too bad I've never been smart with my heart …
---
Being back in Vermont and on the Shipley farm was a pleasure. It's a place where Sarina Bowen's writing shines. (Although, it shines in all her settings.) In Roommate, we got to see another side to the Shipleys and farming. This time it was a Shipley cousin who gets a story.
Kieran Shipley was my favorite type of Sarina Bowen character: a little gruff, a lot quiet. Behind those qualities was a man who was loyal to his family despite their actions and a good friend. Kieran was someone who was searching for his place in the world, but tried to do it without ruffling anyone's feathers. I immediately liked him and wanted him to end up happy.
The newcomer to this small Vermont town was Roderick. Roddy had once lived nearby, but had left to pursue his calling. Now he's back, broke, and looking to start all over. Roddy's character was a lot more upfront and comfortable with his sexual orientation than some of Bowen's previous MM couples. I think he might be Bowen's first openly gay character, and it took me a while to get used to that in terms of what I've been used to in the MM romances she's told before. I liked that she went this direction. It made Kieran and Roddy's story standout from her other MM romances. There were some of the same aspects in relation to Kieran's story compared to her others, but Roddy's was all his own.
Kieran and Roddy had a sweet romance. It was almost a slow burn. Their attraction and relationship built naturally. They took their time getting to know each other as roommates and co-workers before moving onto anything romantic. That worked well for both Kieran and Roddy's histories.
One of the things that made Roommate fun was seeing those Shipleys and friends from past True North books. Kieran's branch of the family was a new experience, but I loved how Griffin, Audrey, and Zara framed Kieran's life. I loved their reactions to Kieran and Roddy. That being said, this book is a standalone and can be read without reading the True North series.
Kieran's immediate family members weren't my favorite. I had a feeling why and it was proven correct. I didn't have much respect for them. That didn't really change by the end, sadly. There were some things I appreciated about them, but they kind of just sucked.
I'm so glad Sarina Bowen took us back to the True North world with Roommate. It was a special story and it deserved this magical setting. I loved how it was inundated with old characters who surrounded the new characters with love and acceptance. It was a joy to read.
PURCHASE LINKS
All Links in one spot: https://shor.by/roommate
Audible: https://geni.us/Audible-RM
Amazon: https://geni.us/Amazon-roommate
Apple: https://geni.us/Apple-roommate
Kobo: https://geni.us/Kobo-roommate
Nook: https://geni.us/Nook-roommate