Frisk Me (New York's Finest #1) by Lauren Layne
Publication Date: July 28, 2015
Publisher: Forever
Synopsis:
Officer Luc Moretti would tell you he's nothing special. He's just a cop doing his job. He doesn't understand why the media's making such a big deal out of him pulling a little girl out of the East River. He can't walk down the street without someone wanting a picture with him. Now, he's being forced to do a special interview he has no desire to do.
Ava Sims has one chance to make anchorwoman and it all rests on the ability to get Officer Luc Moretti to comply with her requests. Too bad Luc isn't making things easy. Ava's going to do whatever it takes to get the real story on Officer Luc Moretti.
The only thing Ava and Luc agree on is that they hate each other. Well, until they don't. Both Ava and Luc are trying their best to keep things professional, but the temptation is just too great. Will their personal relationship mess up their professional ones?
My rating: 4 out of 5 stars
So, first off, I have to admit it took me awhile to get into Frisk Me. I think it was Ava and Luc's constant bickering. They really didn't like each other and it made it hard for me to like either one of them.
Once I got a little more into the story, I started to really like Luc. He seemed like such a nice guy. (Well, besides to Ava.) His family was adorable. I loved their interactions. My favorite character was Luc's grandmother, Nonna. She was such a spitfire! There were so many times when I caught myself laughing because of something she was doing or saying. I kind of wish she was my grandma!
Ava took me much longer to like. She was such a selfish person. I wanted to smack her half the time! The only time I really liked her was when she and Luc finally got together. He really brought out the best in her. Not to mention, their chemistry was off the charts!
I liked how Lauren Layne worked social media and how it could potentially affect a police officers life into the story. The only thing I didn't really care for was how long the bickering went on at the beginning. It just made it hard to fall in love with the characters. For me, that's important when I start reading a book. So, once I got past all of the initial bickering between the characters, I enjoyed Frisk Me a lot.
**I received an electronic copy of Frisk Me from NetGalley in exchange for an honest review.
Other books in the New York's Finest series: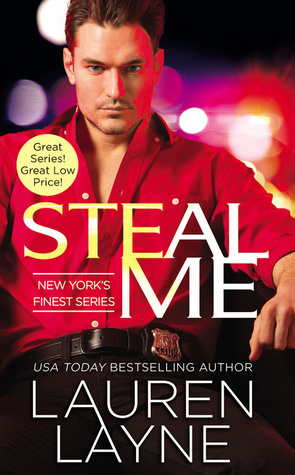 November 2015