Again (Fate #4) by Elizabeth Reyes
Publication Date: August 3, 2015
Synopsis:
Twenty-nine-year-old Sydney Maricopa knows what it's like to fall in love with his best friend. He knows how much it sucks when said best friend is in love with someone else. He's been there, done that. He's not going through that again.
So when Sydney meets adorably hot nineteen-year-old Emi in his apartment building, he's determined to keep things strictly platonic. One, she's too young for him and two, their lives are too interconnected.
It doesn't take long for Sydney to realize he's in way over his head. He's in love with the girl he said he wouldn't fall for. Once again, she has a boyfriend. But this time, Sydney's not backing down. He's going to tell her how he feels.
Sydney's plan to woo Emi is on track until something he never expects happens. Now, Sydney's stuck making a decision that could ruin their friendship and possible relationship forever.
My rating: 4.5 out of 5 stars
When I saw that Elizabeth Reyes was going to be releasing Again, I was super excited for a couple of reasons. One, I love Elizabeth Reyes' books . Two, I've always wondered what happened to Sidney after Forever Mine (The Moreno Brother's #1).
I'm a big fan of Elizabeth Reyes' novels because I absolutely love the characters she creates–especially the guys. She knows how to make the best alpha males. They're all gorgeous, sexy, sweet, strong, smart, determined and jealous. Yes, I said jealous. It feels weird to be complimenting jealousy, but the jealousy these guys exhibit is pretty hot.
Sydney was all of those things. He may not have been as "rough" as some of the other guys from The Moreno Brothers or Fate series, but Sydney was all man. It was fun to get to know him in a way other than Sarah's friend.
The women Reyes writes are great, too. They're all strong, independent, beautiful and they know how to put those jealous guys in their place! Emi was all of those things, but what I liked best about her was she was just so darn adorable. Well, until her jealous side came out and then she was as crazy as any other nineteen-year-old.
My favorite thing about Again was the story of how Sydney and Emi went from friend zone to romance. I loved the way the book started out and then how I was able to see the progression of their relationship. They had such great chemistry and were so adorable. It was such a fun friends to lovers story.
I wanted to give Again 5 stars really, really bad. There were just one tiny thing that bothered me a bit. I wasn't big on Sydney's storyline and choice near the end. It was foreshadowed, but it felt really abrupt. I guess I was thinking it was going to go in a different direction than it did. But other than that, I loved this story!
Again is a great friends to lovers story. It's definitely for a more mature audience. I would also recommend reading Forever Mine (The Moreno Brothers #1) prior to reading Again to be familiar with Sydney's previous storyline. (It's FREE to download right now on Amazon!) You wouldn't need to read the entire series before reading Again, but there are references to friends and family from both The Moreno Brothers and Fate series.
Other books in the Fate series: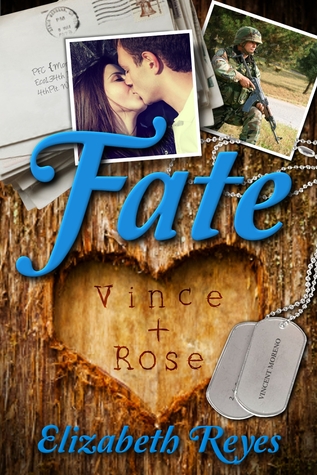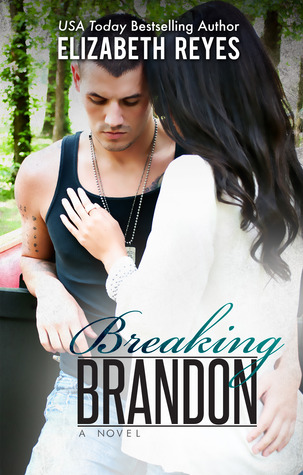 Books in the related The Moreno Brothers series: